It was more than just a carpentry project. Two benches that students designed and built in a new class offered at the high school this year, represents support for the Middleburgh community.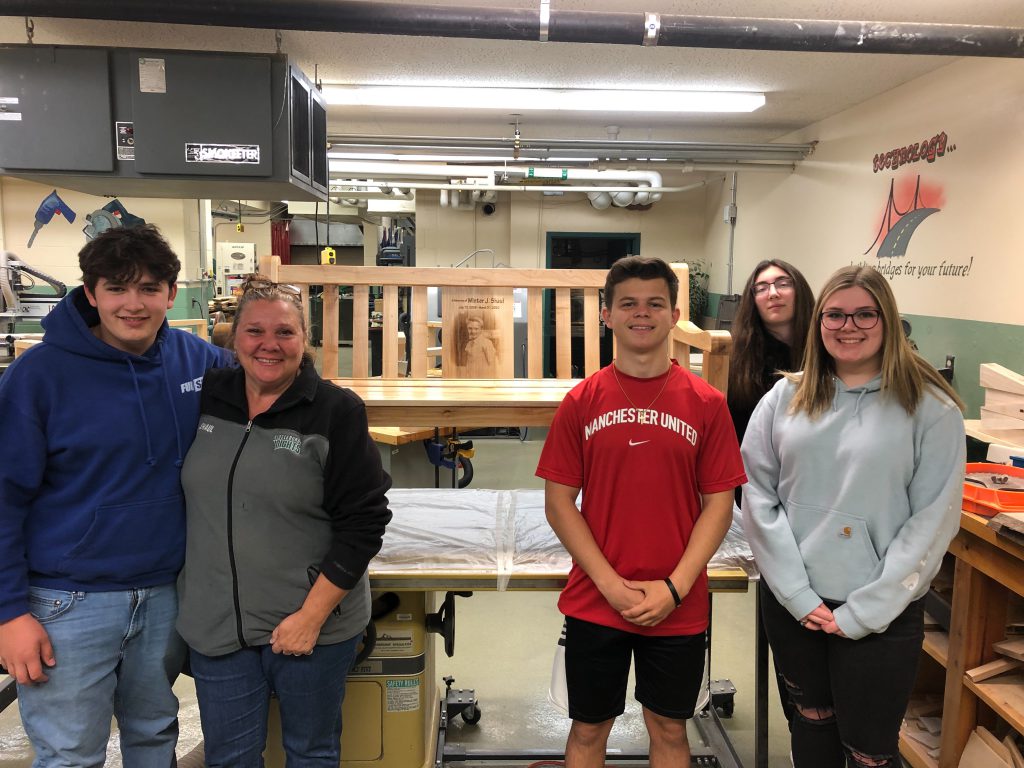 The new Career and Technical Exploration class, taught by Mr. Scott Gray, combines architecture, manufacturing, principles of engineering, materials processing, and construction. 
His students used wood cut from the trees that once stood on the high school lawn to build benches and dedicated them to the lives of former classmates, Isabel Skowfoe and Winter Shaul. In March 2020, 11-year-old Winter was in a tragic accident. A few months later, a newly graduated Isabel unexpectedly passed from a heart arrhythmia. "Isabel was a staple in my TV production class as a freshman. She was an amazing young lady and I was honored to do this for her," said Mr. Gray.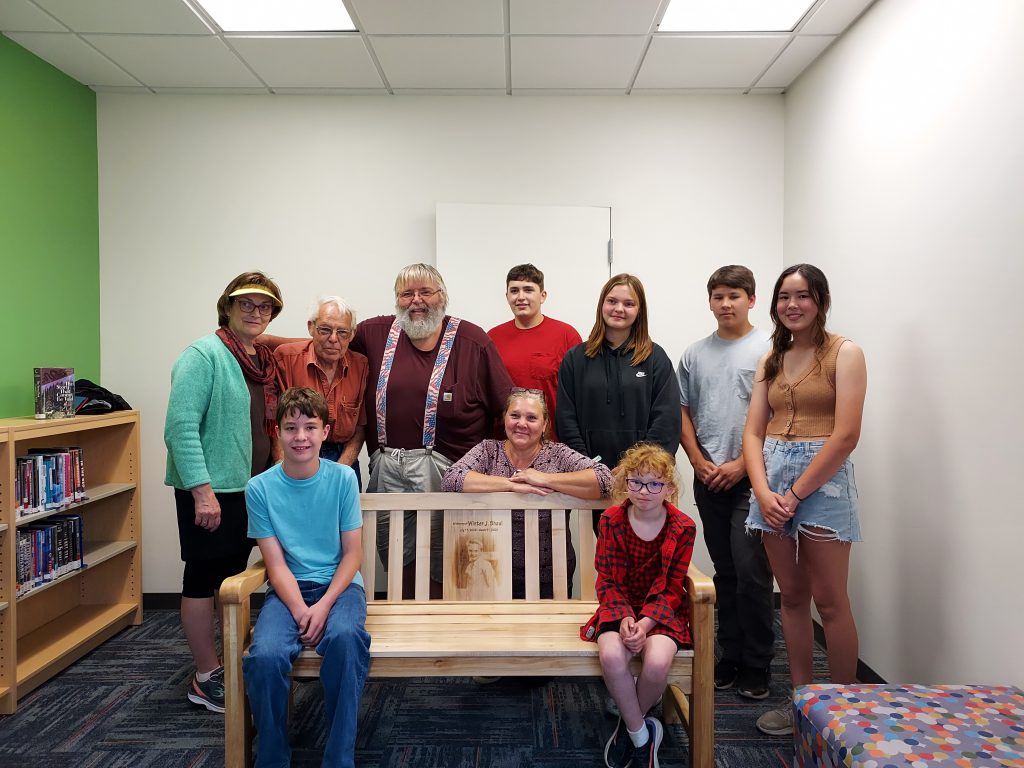 "This was a long, difficult project but knowing what it means to the certain person is what kept me motivated to make this absolutely perfect," said student Austin Johns. 
The two benches became a source of healing for some – and inspiration for others.
Winter's family went to the school to meet with the students who crafted the memorial that bears his name and photo. The class Austin was in worked on the bench for Winter. "We were able to wood burn and engrave a picture of Winter which was the coolest part," he said. 
"The face was perfect, and I was like that's my boy right there. As soon as I saw it I cried and gave Mr. Gray a hug," Winter's mother, Pam Shaul exclaimed! 
Mr. Gray told Mrs. Shaul that his student, Stuart Shaul worked a lot on the wood burning of Winter and knew he was touched to be a part of this project. "That was Winter's favorite cousin," Mrs. Shaul said, "They did everything together. To have Stuart involved, I thought that was something great." 
"We wanted to make sure his name was never forgotten at MCS and we also wanted to show we are a big family at MCS and even through something so sad we can bring some happiness to it. After seeing his family's reaction it made the hours, days and months spent on this project all worth it." said Austin.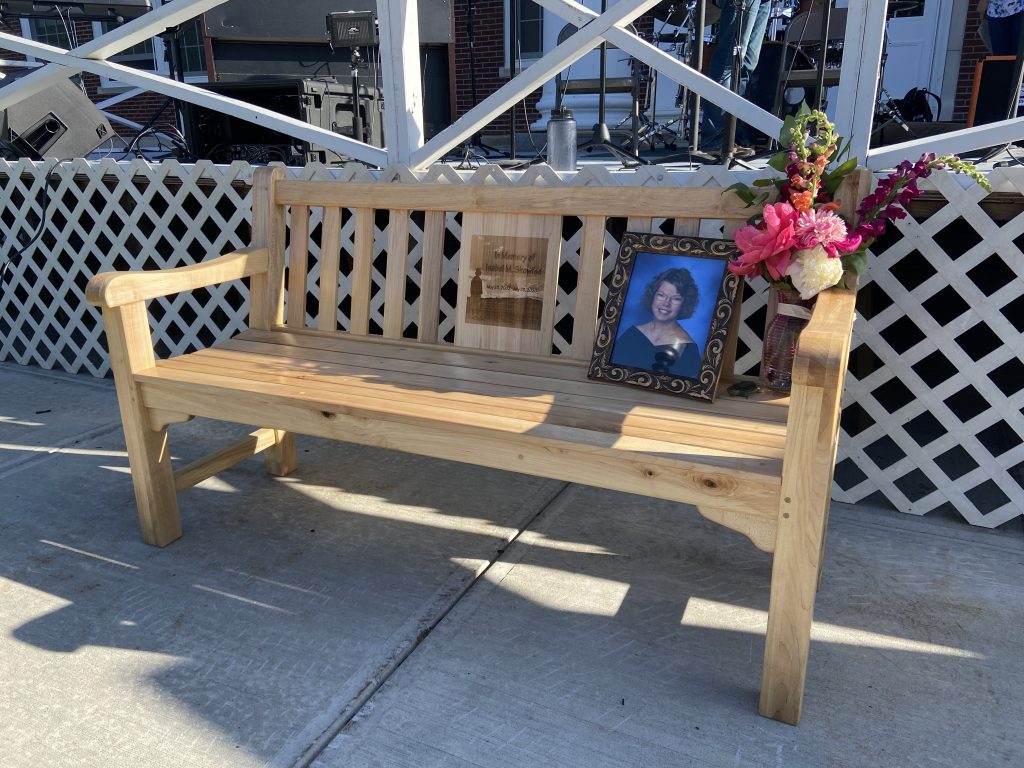 "I think the community should know what these kids worked on for both Winter and Isabel. And it was something special that they actually did something out of the wood from those trees. We thought it was really special that they put his bench in the elementary school library where Winter was and all his teachers are," Mrs. Shaul said.
The bench dedicated to Isabel was unveiled at the Festival of the Arts last month, where Dawn Skowfoe gave a speech expressing gratitude for Mr. Gray and the students who created the memorial for her daughter. Isabel's bench is fittingly placed outside of the high school auditorium where as a student, Isabel was very involved in music and theatre. Music Director Ben April said, "Isabel was a wonderfully kind, thoughtful, and sweet young woman. I was touched when I found out the school would be dedicating the bench in her honor. We will always hold her in our hearts at MCS."