To prepare competent, skillful and responsible young drivers, Middleburgh CSD will once again offer the Driver and Traffic Safety Education course this summer. Registration opens Tuesday, May 30. Enrollment is limited.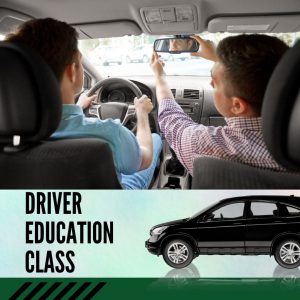 Important information about the course:
The program runs from July 10-August 2.

Classroom and in-car instruction will be held Mon-Fri.

In-car instruction is given in a dual-control vehicle equipped with restraint systems, extra rear-view mirrors, and other safety devices.

Insurance coverage is carried for this vehicle and all drivers and passengers.

The program includes a written exam and driving skills tests.
Important information about participation:
Students must have a valid New York State DMV Learner's Permit. 

The student must

simultaneously take the classroom instruction component with the in-vehicle driving instruction. 

Work, vacation, or extracurricular activities are not acceptable excuses for missing a driver education lecture or driving session. 

The student must attend all sixteen sessions of both components. Students can make up only one session of either the classroom instruction component or the in-vehicle driving instruction. 

The New York State Department of Education requires the student to attend all classes and vehicle driving sessions

. 

Currently-enrolled MCS students (with parental/guardian permission) may enroll for $50.00. The fee must be paid in advance.

No refunds will be given once the session begins. 
The Student Certificate of Completion (MV-285) will be issued to students who complete the approved NYS-DTSE course with a grade of 65 or better in classroom instruction and 65 or better in laboratory instruction and meet the attendance requirements.
A registration form and additional information is available here.
Send registration form and payment to Laurie McGeary.