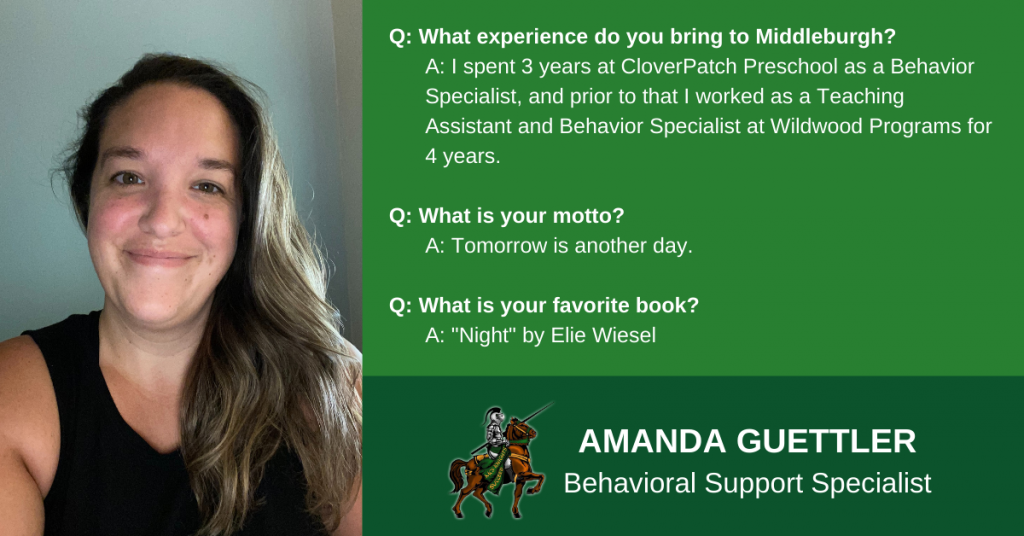 Amanda Guettler received her Masters Degree in Applied Behavior Analysis in Autism from Russell Sage College. Before joining MCS, she spent three years at CloverPatch Preschool as a Behavior Specialist, and for four years prior to that she worked as a Teaching Assistant and Behavior Specialist at Wildwood Programs.
Ms. Guettler's motto is, "tomorrow is another day." Her favorite book is Night by Elie Wiesel and favorite movie is Harry Potter. 
"We are so excited to add Amanda to our team!  She already started working with many of our teachers over the summer as well as doing some planning with our counseling team.  Amanda's experience and knowledge of behavioral analysis will be a great addition to MES," said Elementary School Principal Amy Irwin.