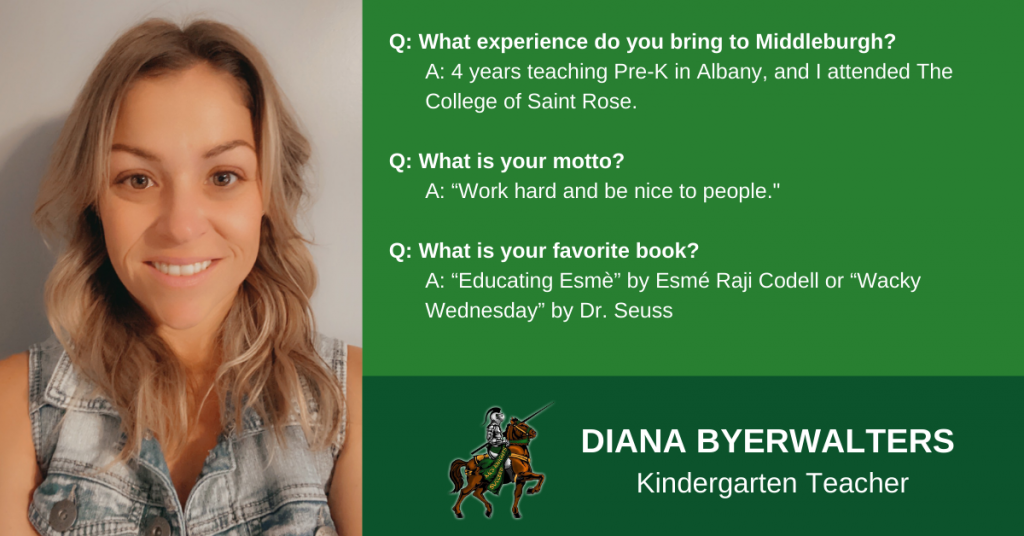 "Diana's early childhood experience makes her the perfect fit for teaching kindergarten," said Elementary School Principal Amy Irwin. "She has already shown us she is a team player and we couldn't be happier to have her in Middleburgh!"
Mrs. Byerwalters' motto is simple, "work hard and be nice to people." She comes to MCS as a graduate of Saint Rose with four years of Pre-K teaching experience in Albany.
When we asked her about reading preferences she gave us two — saying her favorite teacher book is Educating Esmè, a diary of a teacher's first year written by Esmé Raji Codell, and her favorite children's book is Wacky Wednesday by Dr. Suess. Mrs. Byerwalters favorite movie is The Blind Side.