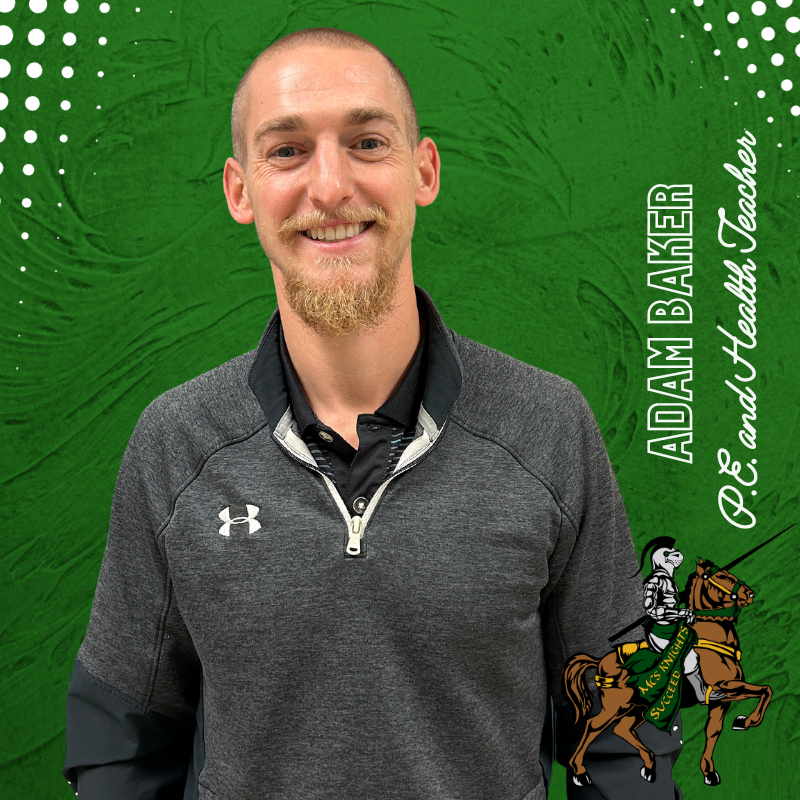 Adam Baker is one of the newest physical education and health teachers to join our team at Middleburgh Central Schools. 
No stranger to the Schoharie Valley, Mr. Baker lives nearby in Worcester, NY with his family. He received a bachelors degree in Physical Education from SUNY Cortland and went on to earn his masters degree in Health Education from the Sage Colleges.
Growing up, Baker loved playing sports and focusing on his fitness.  This led to his decision to pursue Physical and Health Education.
"I enjoyed the competitive side of sports along with the cooperative side of working with others to achieve a common goal. "
Prior to working in Middleburgh, Mr. Baker also taught in the nearby Cobleskill-Richmondville Central School District.
"I previously taught in Middleburgh and was excited for the opportunity to come back and work at the district again. "
Question: What do you look forward to in your work at Middleburgh?
I look forward with working with our students.
Question: What are your favorite hobbies? 
My favorite hobby is running.
Question: Do you have a motto? 
"Don't ever prejudge who can and cannot make an impact in your life.  Even the most unlikely of people can turn out to be instrumental in your journey."