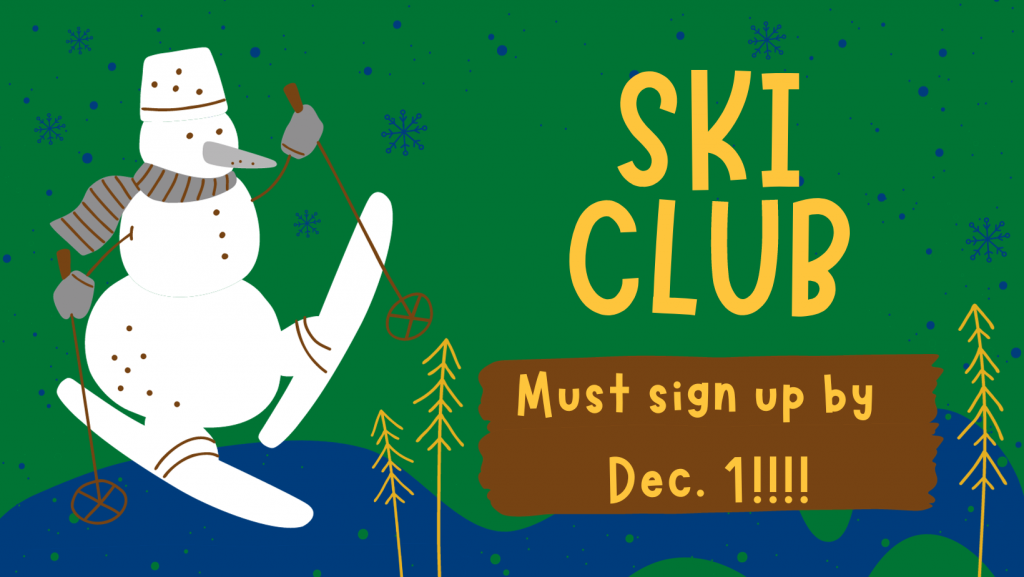 The MCS Ski Club is excited to announce plans for the upcoming season. Students in grades 4-12 may participate on Friday evenings at Catamount Ski Resorts. The four-week program, offered at a discounted rate, includes transportation. The tentative dates for the trips are: Jan. 26, Feb. 9, Feb. 16, Feb. 23
Skiing and snowboarding will begin in January, based on snow conditions. Students will leave school at 2 p.m. and return at 10 p.m. Students should pack a dinner to eat in the lodge. 
"We're excited to revive our long-tradition of a ski club at MCS," says co-advisor Terry Burton. "This program provides an affordable avenue for students to learn a life-long sport."
Basic Options:
Lift tickets for the four-week program: $90
Rentals for the four-week program: $94
Lessons for the four-week program: $58
Although the minimum purchase is a four-week pass, more seasoned skiers/boarders may opt for a summit pass, night-skiing pass or weekday pass. Season rentals are also available. Both options may be found on the MCS group sign-up link. Students purchasing season passes can also join ski club trips and utilize MSC transportation on Fridays.
Important: sign-ups are available until December 1. This is a hard cutoff date imposed by Catamount. No sign-ups will be accepted after this date. The discounted program is available only to students and may not be extended to other household members. 
Catamount Ski Resorts has provided additional information to help navigate the steps involved in signing up. The steps include:
Follow the link

provided by your group leader to register a new account or sign into an existing account.

After signing into your account, your group registration will be complete. Click on the

"View Group Products"

button to purchase.

Choose the group duration category

. You will be brought directly to the Multi-week School Groups" category. Here you will select your product offerings that are tailored to your school.

Add the products

needed to your shopping cart. You will have access to group lift tickets, lessons, rentals, and meal plans for your school.

Choose a participant

for each product. If you've purchased it through the website in the past, you may be able to select the existing participant from the drop-down list. If the list is empty, select from the "add new party member" drop-down menu. You'll be asked to complete participant information during check-out.

Check-out –

When all products have been added to your cart, you may proceed to check-out. During the check-out process, you will be asked to complete waivers and make payment.  
The above sign-up information is available with illustrative pictures here.
For additional details, email: terry.burton@mcsdny.org