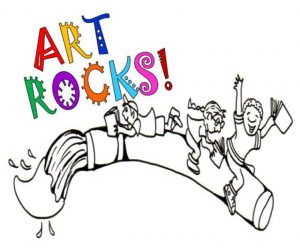 Color. Form. Line. Shape. Space. Value. These are essential elements for works of art. Middleburgh Elementary School students will demonstrate how these elements come together during the Festival of the Arts.
Parents and guardians are invited to view their student's artwork from 5:30-8 p.m. May 16. Artwork will be on display at MES and the Jr./Sr. High School. The band and choir will perform at 7 p.m. at the high school auditorium, and the school community is encouraged to experience both the visual and performing arts in one evening.
Volunteers are needed to help display artwork, bake or serve complimentary refreshments. Contact art teacher Kim Audino for more information.
Baked goods, cotton candy, ice cream and popcorn will be offered in the elementary school cafeteria.