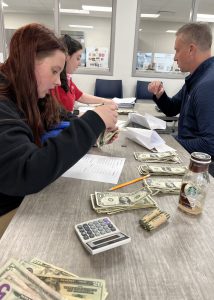 Middleburgh Central School District senior Emily Mickle will compete at the statewide SkillsUSA competition after advancing from the regional contest.
Mickle will test her workplace-related skills at the New York State Fairgrounds in Syracuse from April 26-28. It will be an opportunity to showcase skills she has been refining for a long time. Mickle has been traveling to the BOCES Career & Technical Education Center in Albany weekly to study Retail & Vocational Services.
SkillsUSA is a career and technical student organization serving more than 395,000 high school and college students. The organization teaches students skills for professional growth.
Mickle's event focuses on the Employment Application Process category of Retail & Vocational Services.
Winners from the statewide event will advance to the national SkillsUSA competition in June.