A Middleburgh Central School District student was part of the inaugural performance of Modern Band at the Eastern Division Conference for the National Association of Music Education on April 15 in Rochester. Judging by the audience's standing ovation, the Modern Band performance was a hit.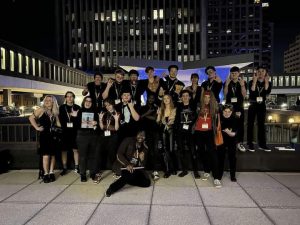 Junior Quin Smith was chosen for the Modern Band through a selective process that auditioned students from all over the Northeast. Band members then collaborated online to prepare a list of original music and covers to rehearse and perform in Rochester. Not only was Smith selected to play electric guitar in the band, but he also performed solos at the concert.
Nationally, Modern Band ensembles are gaining recognition in music education, and MCS is at the forefront of that change. During the 2021-22 school year, former music teacher Benjamin April and current music teacher Sarah Tomic began the MCS Modern Band program to give students another opportunity to explore music and become stewards of their education.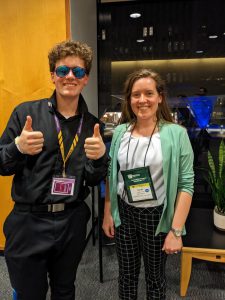 "Students select the songs and determine how to practice and prepare for the performances, with the teacher acting as a guide along the way," Tomic said. "It allows students to try new instruments and play music outside the traditional school music model. I hope to see it grow as time goes by because the class structure lends itself to student-led learning."
It's an experience Smith will remember.
"Being part of the All Eastern Modern Band was one of the best experiences of my musical career," Smith said. "I met such amazing musicians from the East Coast and was able to perform within three days of meeting each other. Music is so important within education, and this event was an incredible showcase of what even just teenagers can do when in a supported environment."