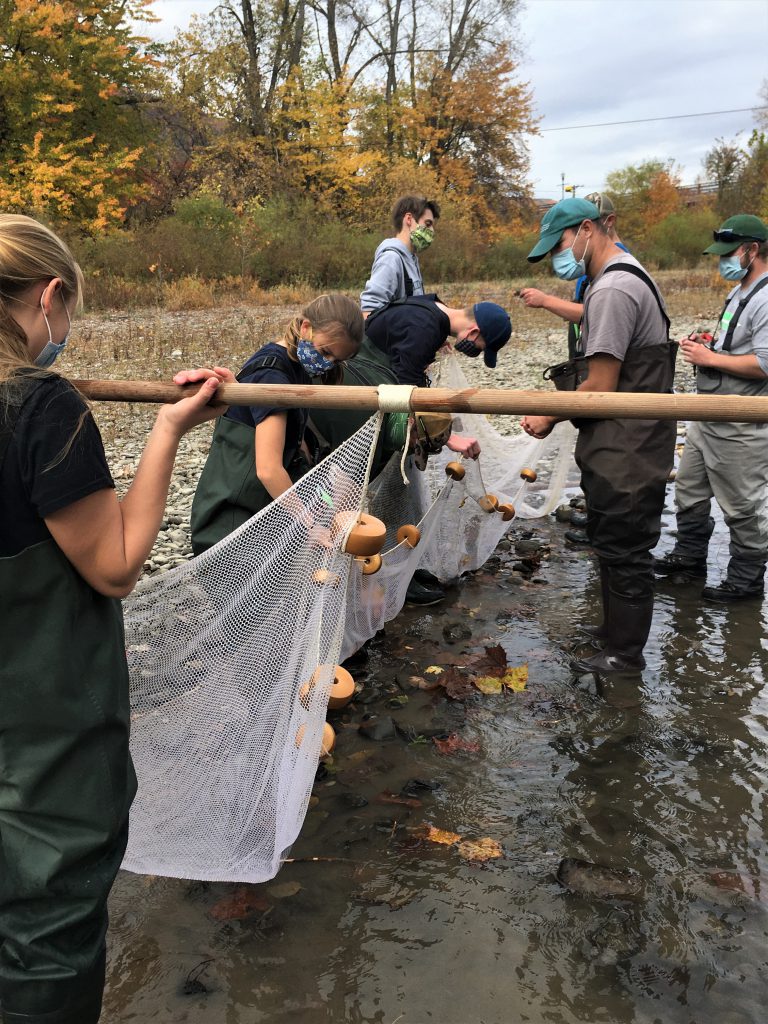 Middleburgh's AP environmental science students contributed to a study with the New York State Environmental Conservation Department that will go down in the record books. The annual program, A Day in the Life of the Hudson River, gets students out in the field with DEC specialists. This year, more than 35 New York educational outlets participated in the program to investigate river conditions across the Hudson River Watershed. Involvement in this event was down from 100 sites sampled last year.
"Most of the sampling for this day takes place along the Hudson River from NYC to Albany with a few sites sampling the Mohawk River as a Hudson tributary," said AP environmental science teacher Mollie Burgett. "Our data is special because it's from way out in the watershed and provides a look into the types of organisms that are present in the headwaters of the Hudson. The fish data that DEC had students collect is actually going into their official database to be used as reference data for future water quality monitoring."  
Mrs. Burgett brought her class to Schoharie Creek to perform the experiment with Stamford DEC educators. Members of the DEC helped the students identify different types of species living in the creek and performed seine net hauls to catch larger fish by walking a large net along the bottom of the creek. They also demonstrated how to use electroshocking equipment to stun fish in order to collect, weigh, measure, and identify them. One student, Anna Hooper said, "The electroshocking was my favorite part I'm not sure when I'll ever get the opportunity to do that again. It was incredibly interesting to see the smaller fish that I would have otherwise been unable to see." 
All of the data collected at Schoharie Creek will be compiled in a DEC database with the samples from other participating schools across the state.