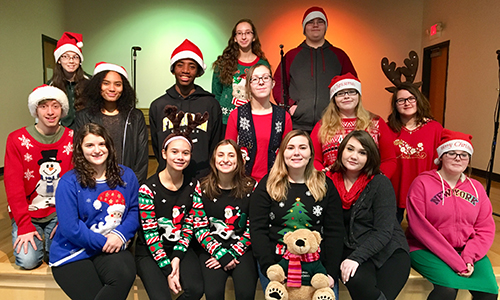 On Thursday, December 14th, members of the Middleburgh Jr./Sr. High School a cappella group "Music of the Knight" shared their gift of music with students at the Wildwood School in Schenectady.
It was the seventh time that Music of the Knight has been hosted at the Wildwood School. The MCS music students performed in front of an assembly for students. In addition to singing the pieces of music they had learned for the Holiday Concert, Music of the Knight students sang a few familiar holiday songs.
Later in the day, the students also sang for members of the Century Club. That meeting was hosted at the home of the Spencers. After singing, the students got to enjoy some holiday treats.