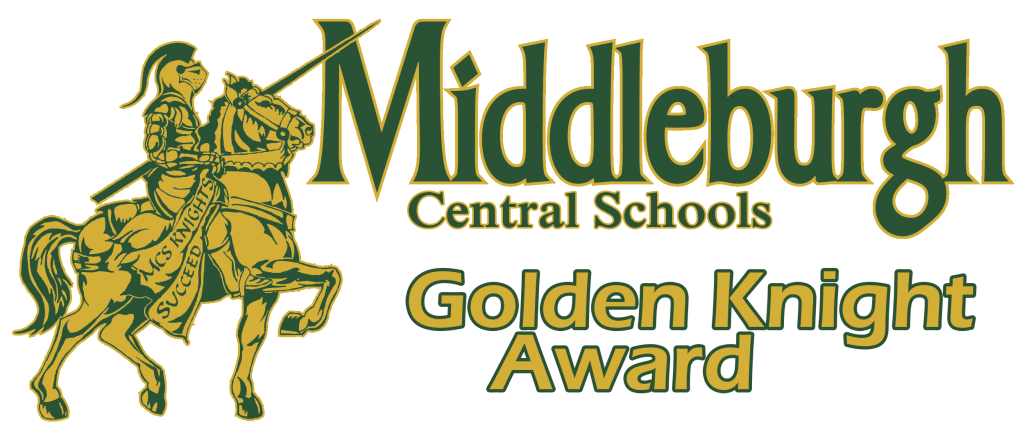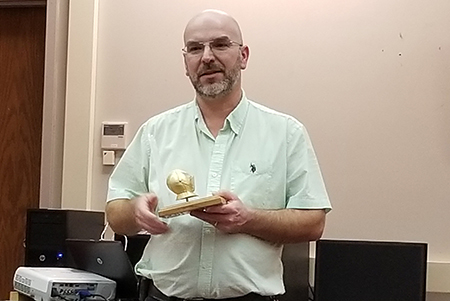 At the December 13th Board of Education meeting, technology teacher Scott Gray was honored as the inaugural winner of the Golden Knight Award.
The purpose of the Golden Knight Award is to recognize anyone who has contributed an outstanding amount of time, talent, or effort to the Middleburgh Central School District. The award, sponsored by the Board of Education, honors those that go above and beyond their daily work responsibilities.
Mr. Gray has developed, maintained, implemented, and built the Technology Department up to be a valuable addition to Middleburgh Central Schools. Each year, he devotes countless hours to the Technopalooza event, which is always a huge hit and allows students to display and test their projects in front of parents and community members.
Mr. Gray is consistently looking for new ways to improve the district's technology program, from new ideas to looking to expand STEM education into the Elementary school. Mr. Gray was also recently awarded a Master Teacher designation by New York State. He is one of only 14 technology teachers across the state to earn the honor. The Middleburgh schools and community are a better place because Mr. Gray is a part of them.
Mr. Gray was nominated by Jacqueline Wood. Congratulations, Mr. Gray!
If you would like to nominate someone for the Golden Knight Award, please see the linked PDF and follow the directions within.