Using their instruments and voices, Middleburgh Central School District students joined their peers in making harmony.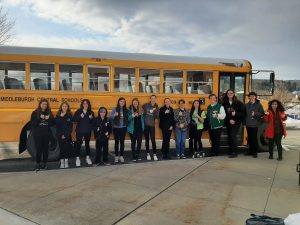 Students from the Jr./Sr. High School performed at the Schoharie County Music Educators Association All County Festival in Duanesburg with students from six neighboring school districts on March 16 and 18. New York State School Music Association (NYSSMA) scoring and students' contributions to Middleburgh music ensembles are the basis for selection to participate. Several students gave solo performances.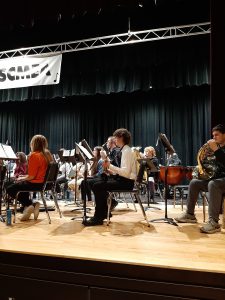 "Ms. Kaila DeLany and I were proud of their musical accomplishments and their good citizenship at the festival," music teacher Sarah Tomic said.
The following students performed at the All County Festival:
Middle School Chorus
Jane Jenkins

Lillian Kennedy

Elysse Stanton

Rieker Whitt (soloist) 
High School Chorus
Megan Bramer

Ev Kelley

Olivia Skowfoe
High School Band
Brianna Devlin

Brooke Devlin

Sienna Kelley (soloist)

Tadhg Martin (soloist)

Maria Patino

Matthew Quinn (soloist)

Quin Smith
Students in band and chorus rehearse every other school day, learning musical notation, history and style. Multiple concerts throughout the year showcase their efforts.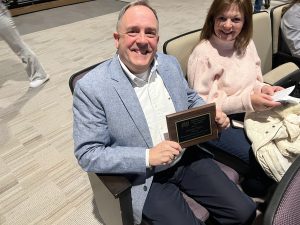 During the event, former Middleburgh Band teacher George Meyer received a plaque honoring his service from the Schoharie County Music Educators Association.