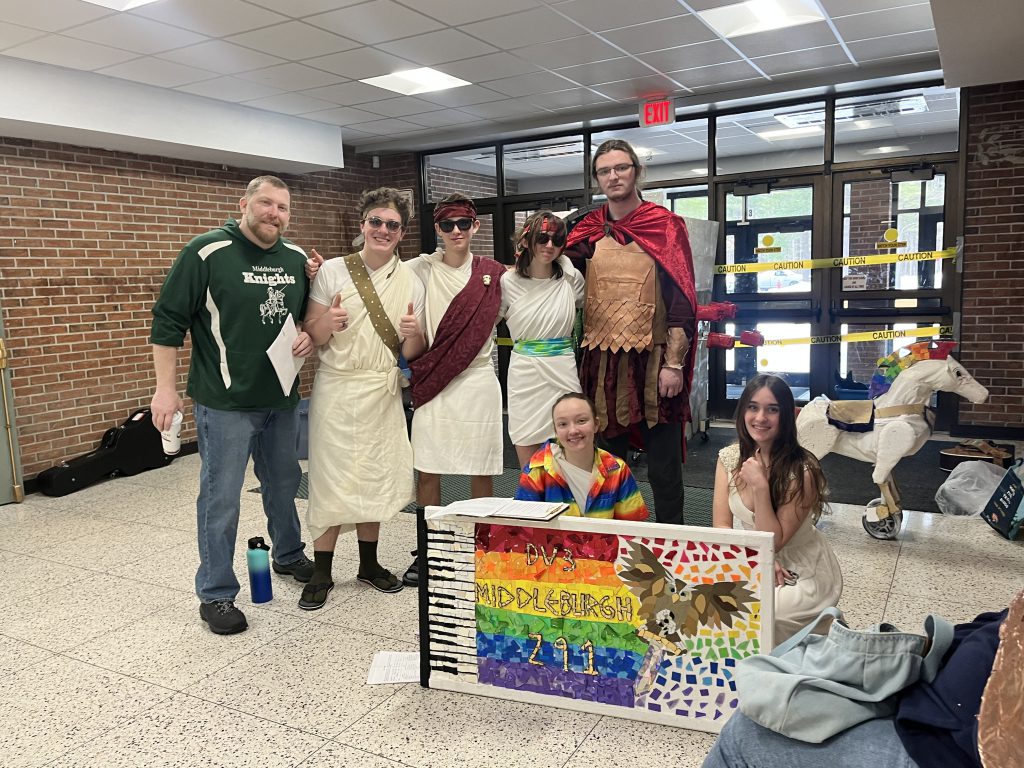 After winning the regional Division III New York State Odyssey of the Mind (NYSOMA) competition in March, the Middleburgh Central Schools "Squad 7" team is advancing to the state finals in Syracuse on April 15. 
Students will work as a team to solve an open-ended problem during the competition. Participation in the Odyssey of the Mind program teaches students innovation, problem-solving, critical thinking, global awareness, interpersonal and collaborative communication skills, self-directions and adaptability, all while tapping into their creativity.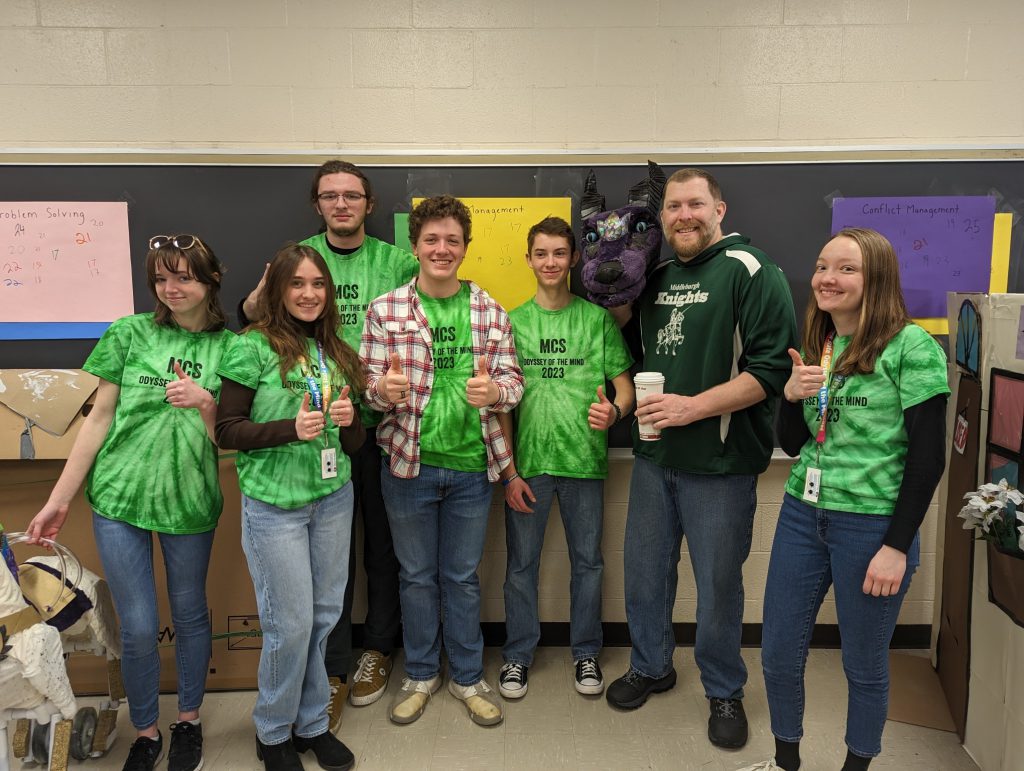 Special Education teacher Josh Bornt coaches the team, consisting of high school students Caroline Adams, Laney Heany, Liam Hooper, Sienna Kelley, Tadhg Martin, Aster McGiver and Quin Smith. Teaching assistant Lanny Barsale is the coordinator for all of the Odyssey teams at MCS.
"Creative problem solving is the heart of the program, and these kids have gotten stronger every year," Bornt said. "It's been a privilege to see them 'grow up' and become the amazing young adults they are today. I could not be more proud of them."
The theme for their competition is "The Walls of Troy." Students must create a "Trojan horse" and use it to get past a wall during a performance. The performance must include a character from "The Iliad," a Greek Chorus and an unusual statue.