Middleburgh Elementary is creating a space where students in need can go to get clothing and toiletries while school is in session. We are looking for help from the community to fill this need. Our goal is to have the closet filled before school starts next week so students can access items right away.
Donations can be dropped off to the elementary building between now and Friday, September 9, from 8AM to 3PM.
We are extremely grateful for your support in this endeavor. If you have any questions regarding donations please contact our School Social Worker at Sierra.Diamond@mcsdny.org.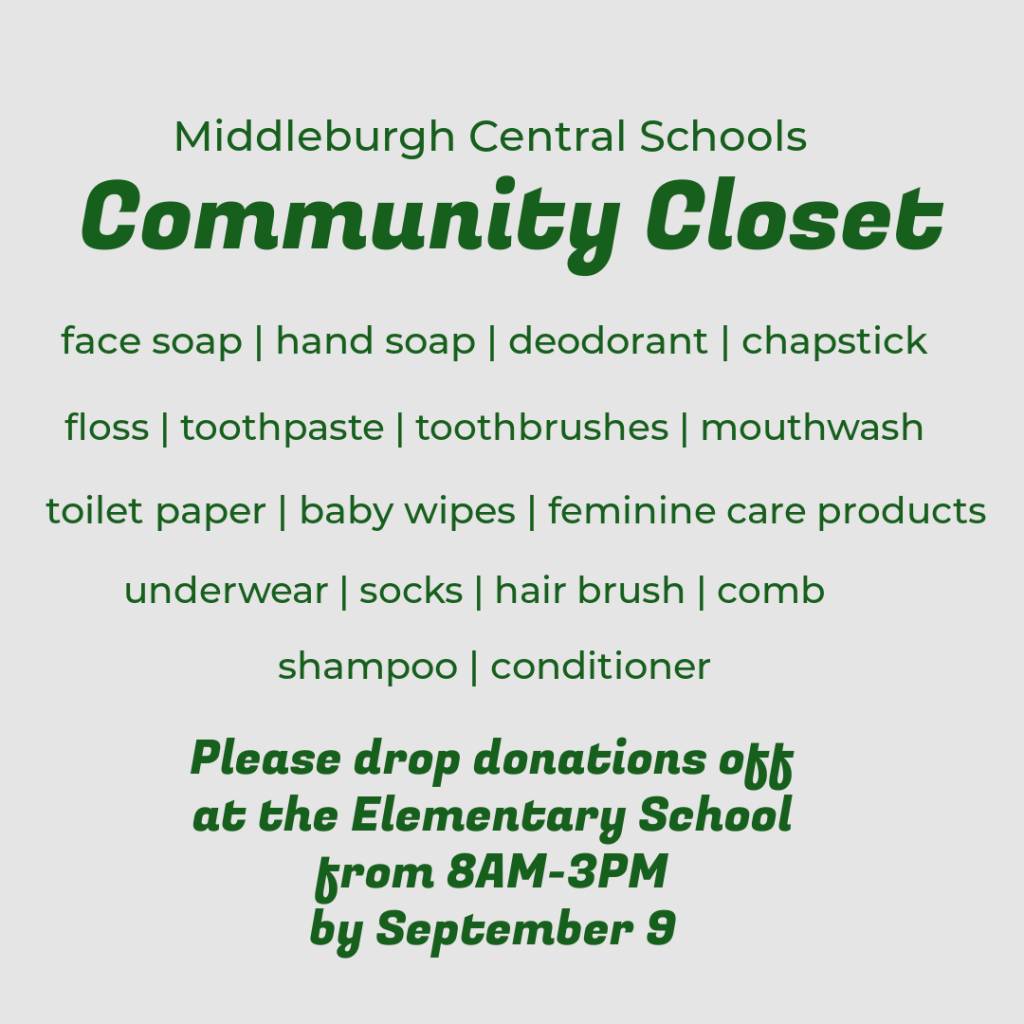 At this time, we are looking for donations of the following (new/unused items only please):
Socks
Underwear 
Deodorant
Toothbrushes
Toothpaste
Floss
Mouthwash
Shampoo
Conditioner
Hair brush/comb
Face soap
Toilet paper 
Baby wipes
Hand soap 
Chapstick 
Feminine care products