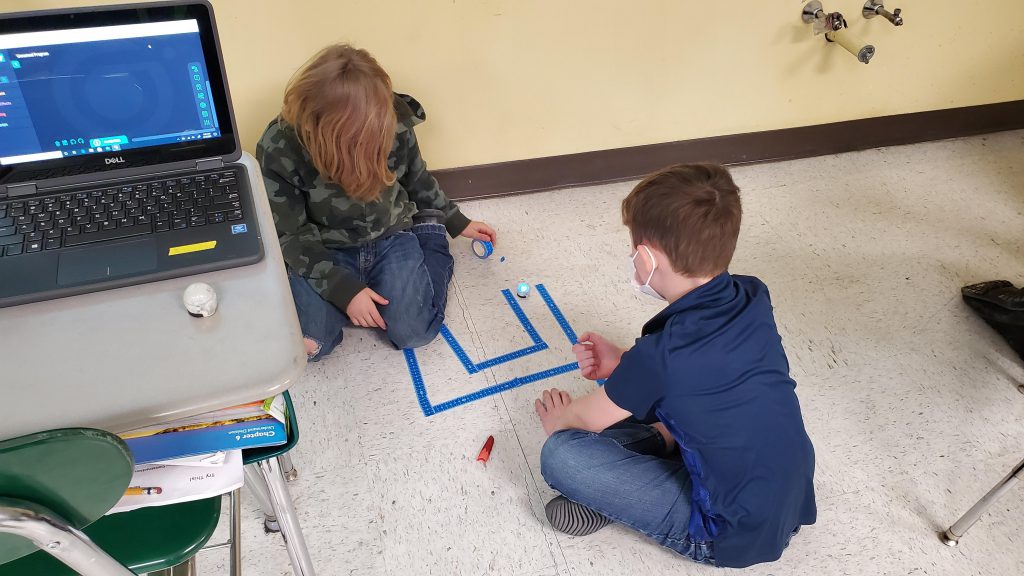 "Exclamations of triumph and happy frustration could be heard throughout Mr. Primeau's third grade library class as the students put their coding skills to work," said Library Media Specialist, Nancy Williams. This was a lesson that not only taught coding and robotics, but problem solving and teamwork as well.   
The students worked with a partner to create a tape maze for their Ozobot to navigate. Then they created the code to try to get their robot through the maze. Students were expressive during the class calling out, "this is harder than I thought it would be" and "Yes! It worked!" as they wrote, tested, problem solved, debugged, and rewrote programs on the Ozoblockly editor. 
Students have used the Ozobots a few times this school year, using markers to program them. This was only the 2nd time they used the Ozoblockly editor. They were introduced to the editor in their last library class and were so excited to put their coding skills to the test on their mazes.