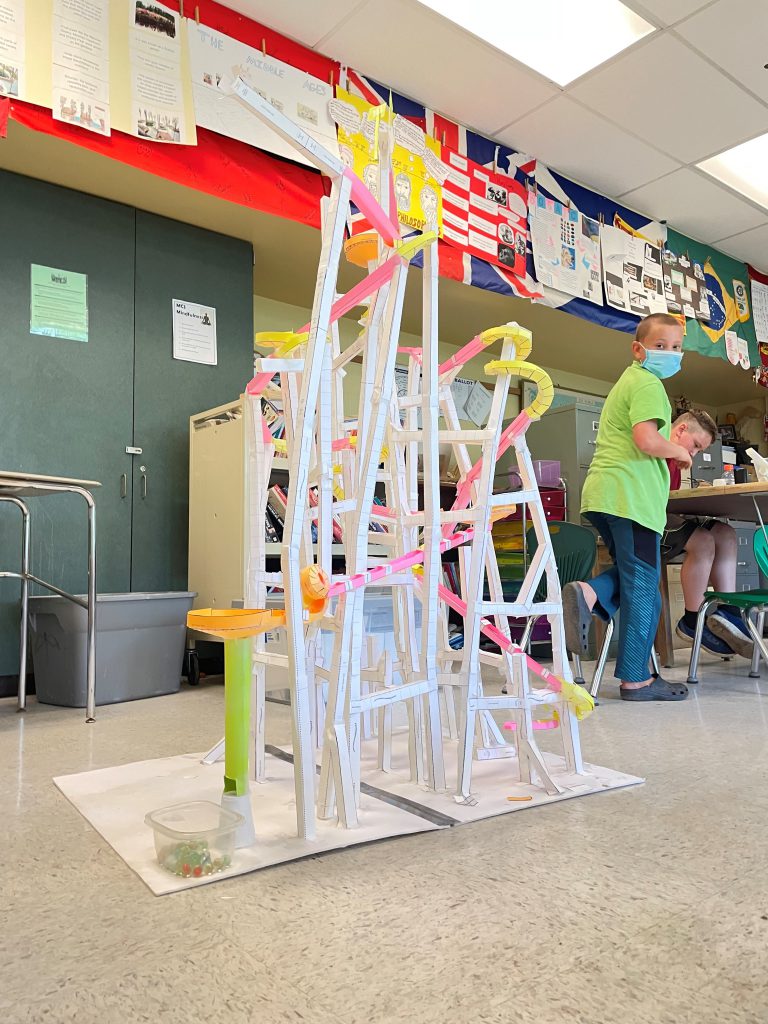 Students in grades 5-6 created paper roller coasters out of cardstock and tape in this week's STEM camp led by teachers Kris Wood and Aaron Pamel. Just like a roller coaster has its ups and downs and twists and turns, so did this project. A philosophy for this task was failing successfully. The teachers told their students they would fail 29 times before actually getting it to work. And that's how it started out, with paper and tape strewn all across the room. Today, standing before their finished structures, the students shared their design ideas and problem solving tips with younger kids who were participating in other enrichment camps at MCS.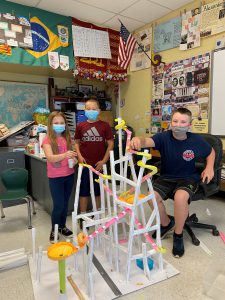 Mrs. Wood explained that she has made paper roller coasters in class with her older students and it was interesting to see the new concepts with this group. "I did this project for years and it was the first time I ever saw a student do that," she said about a choice to put paper in a certain place to hold the structure together. It was also the first time she had ever seen a student make a double layer of support with foam boards. "It was kind of neat to see the different things that were happening this week," Mrs. Wood said.
Three of the STEM camp goers worked together connecting two roller coasters into one structure. One side was called "The Roundabout" and the other "Up Down and All Around."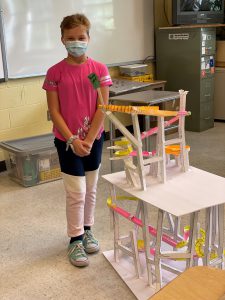 Another student decided to construct a roller coaster on its own. She called hers, "The Curvy Coaster." Their goal was to make a marble run down the roller coaster as long as possible.
All the campers who stopped by this classroom today had the chance to try it out and roll marbles down the roller coaster paths. "Your marble has a special twist to it," one student said. Everyone had a lot of fun, especially when they rolled multiple marbles at the same time! In the marble madness, some broke loose and scattered across the floor. "He's losing his marbles," someone exclaimed!
It was another great day of laughter and learning for elementary students at MCS summer enrichment camps.