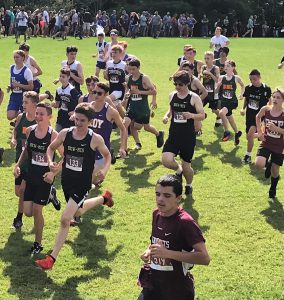 For the second year in a row, the MCS-BKW cross-country team is up and running. The Berne-Knox-Westerlo Bulldogs and the Middleburgh Knights merged together in 2020 forming The Bullknights. Athletes running on the varsity team this year are: senior Aidan Martin, sophomore Dean Rogers, and eighth grader Jakob Lloyd.
It takes great drive and initiative to follow daily workouts and travel to another school district every day to take part in the shared athletic program. "I never really saw the distance as a huge obstacle," Aidan said, "I have an opportunity to do something I enjoy, so I do it." He was thrilled when MCS merged with BKW last year because Middleburgh didn't have a cross country team before that.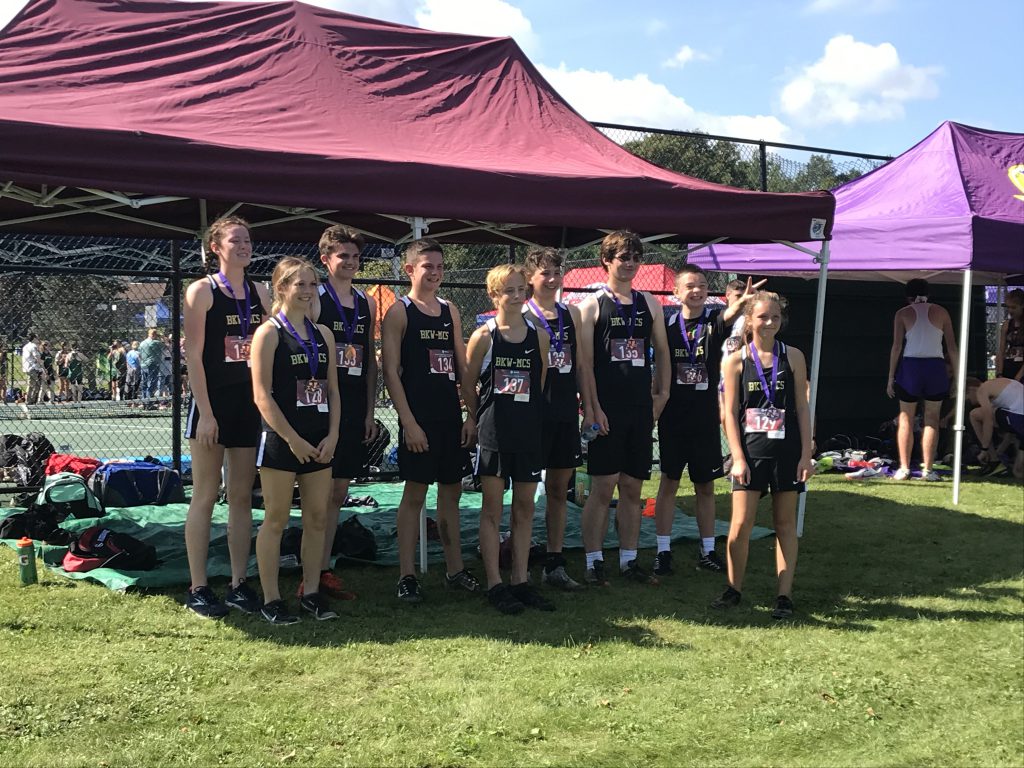 Aidan typically prefers long distance running. "I plan on training for longer distance races like half-marathons once I get into college and beyond," he said. Aidan runs track in the spring and received the MIP, Most Improved Player in cross country and track last year. He's heard talk of a possible merged indoor track team with BKW this winter and says he will participate if it happens. Aidan started running as a way to relieve stress, he said, "I think it's definitely made me healthier mentally as well as physically."
Dean Rogers also spoke about running being an ideal stress reducer. "During running, I don't have to worry about much other than cars passing by. It's just me and my thoughts," he said. This is Dean's first year participating in sports at school. He decided in August that running would be a great idea as he started thinking about colleges and building his resume. He plans on running cross country through the rest of his years in high school and is considering running track this spring. In just these couple months of training and running in meets, he feels a difference in his endurance and strength. Dean appreciates the motivation from his teammates and coaches. "They say I can do it and I can," he said. "Running three miles is a lot easier for me now."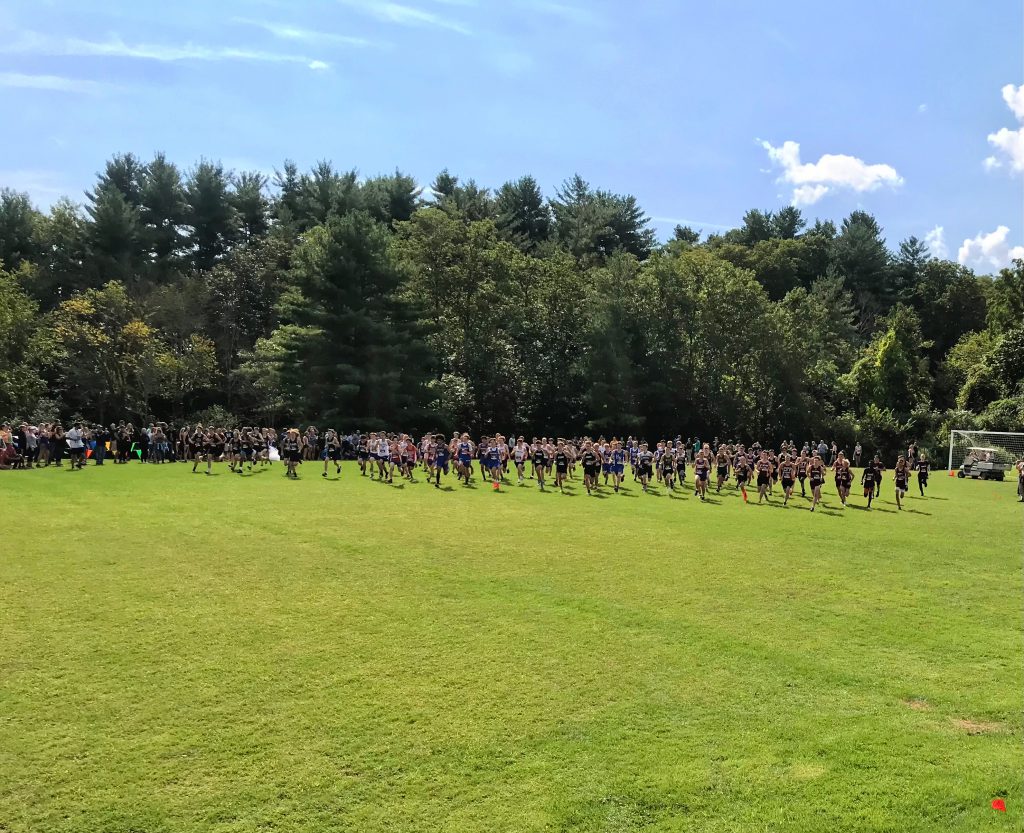 Eighth grader Jakob Lloyd has been participating in cross country for two years now. Due to the pandemic, the modified team did not run in meets last year. This year, however, he has been able to participate in meets for the first time – and as a varsity runner. Typically students in eighth grade are on the modified team, but Jakob tested up to be on varsity. To test up, Athletic Director Maria Sime said, "a student has to be emotionally ready and physically fit enough for the team." Jakob also participates in track, skiing, and basketball. "To prepare for running, I like to stretch throughout the day and always keep hydrated," Jakob said. "Running does help me with some aspects of my life. Running is always a stable thing that I can look forward to at the end of the day, unlike other things which always change which sometimes can affect my running."
The Blackbird Invitational in Voorheesville, September 11
In the 3.1 mile race Aidan Martin ran 21:51 and placed 37/102. Jakob Lloyd ran 25:42 and placed 82/102. Dean Rogers ran 27:37 and placed 90/102.
Queensbury Invitational, September 18
In the 3.1 mile Aidan Martin ran 22:19 and placed 75/125. Jakob Lloyd ran 25:13 and placed 108/125.
Duel Meet at Fonda-Fultonville, September 28
In the 3.1 mile race, Aidan Martin ran 21:31 and placed 7/23. Jakob Lloyd ran 25:11 and placed 7/14. Dean Rogers ran 42:11 and placed 23/23.
The next race is "The Grout Run" on Saturday, October 2 in Central Park in Schenectady. This is their schedule to follow their events.