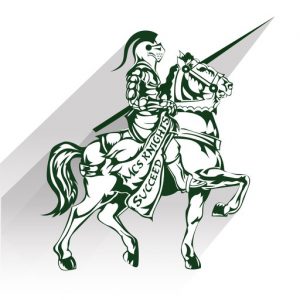 Middleburgh School District residents approved the proposed 2020-21 $22,803,143 school budget in a 879-430 absentee ballot vote.
The results showed 67 percent of voters approved the proposed budget.
The approved budget maintains all current student programs and services.
This budget increases spending by $321,230 from the current year, and includes a 1 percent tax levy increase.
The proposed 1 percent increase in the tax levy – total amount of money to be raised through property taxes – is under the New York State tax cap requirement.
In addition, voters approved a $363,000 bus proposition, as part of the district's ongoing bus replacement plan,  in a 784-525  vote.   The anticipated vehicle purchase includes one 66- passenger bus; one 48-passenger bus, one 24- passenger bus; and two, seven passenger caravans. State transportation aid will fund approximately 80 percent, or $290,400, of the purchase costs, over a five-year period. The purchase of these new buses and caravans will begin to be paid during the 2021-22 school year.
"We are very grateful to voters for approving this budget," said Superintendent Brian P. Dunn. "Everything which has been in place for this current school year will be maintained in the upcoming school year.  This budget is extremely respectful of taxpayer dollars, is under the tax cap limit and allows us to continue to provide the best possible education to the children in the Middleburgh community. Thank you for your continued support of our efforts and for the trust you give us to educate your children."  
Additionally, Scott VanKuren was elected to Board of Education for a three-year term beginning July 1, 2020 through June 30, 2023.  Results were:
Scott Van Kuren: 815 votes
Ernest W. Kuehl, Jr: 449 votes
This year's budget vote and election took place in accordance with Gov. Cuomo's Executive Order 202.26, and was held remotely, by absentee ballot only. Qualified voters returned their absentee ballots in person to the district clerk's office by 5 p.n. on June 9 with a later extension allowing them to mail ballots back to the district clerk by 5 p.m. on June 16.