First he won the county, then he won the district, and tomorrow Class of 2022's Aidan Martin is heading to Lake George to compete for the Zone Crown of the American Legion Oratorical Constitutional Speech Contest. "Aidan Martin is an outstanding and talented scholar. We are very proud of his achievements and they reflect very well his strong work ethic, diligence and intellectual curiosity," said Superintendent Dunn.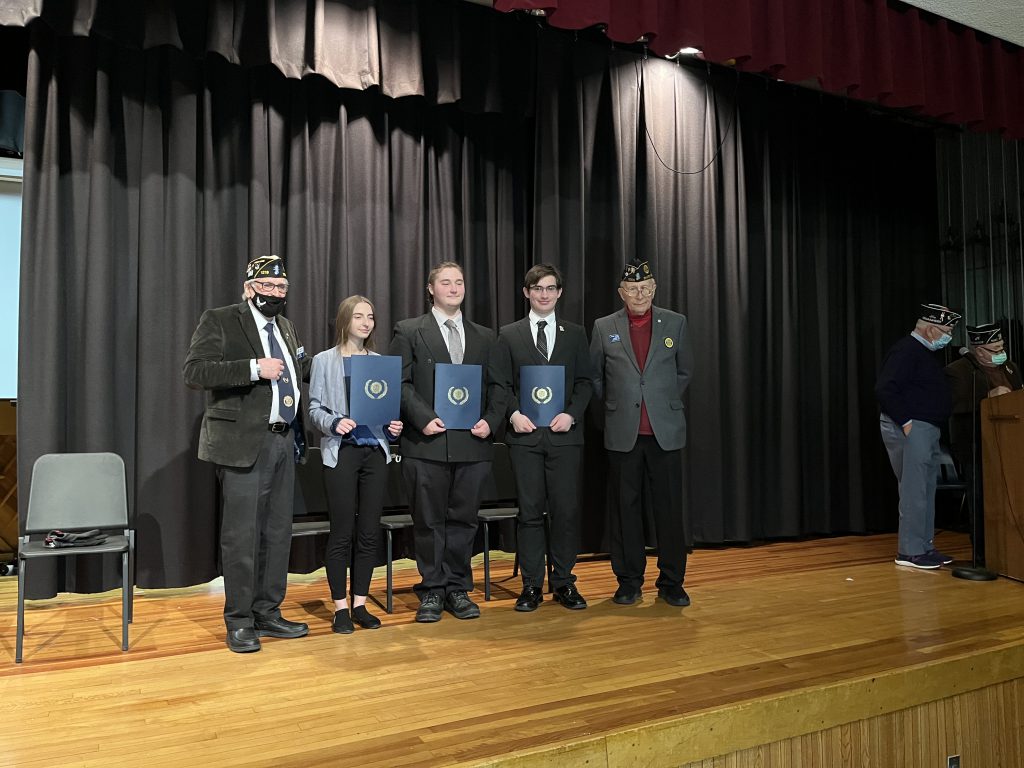 "For my main speech I chose to examine the historical context of the Reconstruction Amendments (13, 14, 15) and explain both their historical effects and their relevance to today," said Aidan. "The process has been pretty straightforward. I wrote the speeches, memorized them, and I had a coach to help me along the way. I've worked on stage presence as well as voice projection in addition to memorization."
MCS teacher Jason Dannible noted, "In all, Aidan is one of the most outstanding young people I have ever had the honor to educate." Mr. Dannible has Aidan in Psychology class this year, and previously in World History and US History. "Aidan has a love of history, country, and a strong sense of civic responsibility. This is reflected in his oration on the Constitution," Mr. Dannible said. "Aidan also demonstrated his strong character by earning his Eagle Scout Badge when he raised the money for and built the educational kiosks outside of the Middleburgh Public Library."
Aidan says he'd like to serve in public office one day, "I think that this competition is helping to refine a useful skill as well as being relevant to my interests." He also says he owes a lot to his teachers, "I would say the best thing about MCS is the dedication of its teachers, no matter the subject." 
So far in this contest Aidan won $850 toward a scholarship with an additional $1000 on the line in tomorrow's competition. Zone winners will go on to compete for the state championship in Albany.