We are happy to welcome Kate McKenney to Middleburgh Elementary School.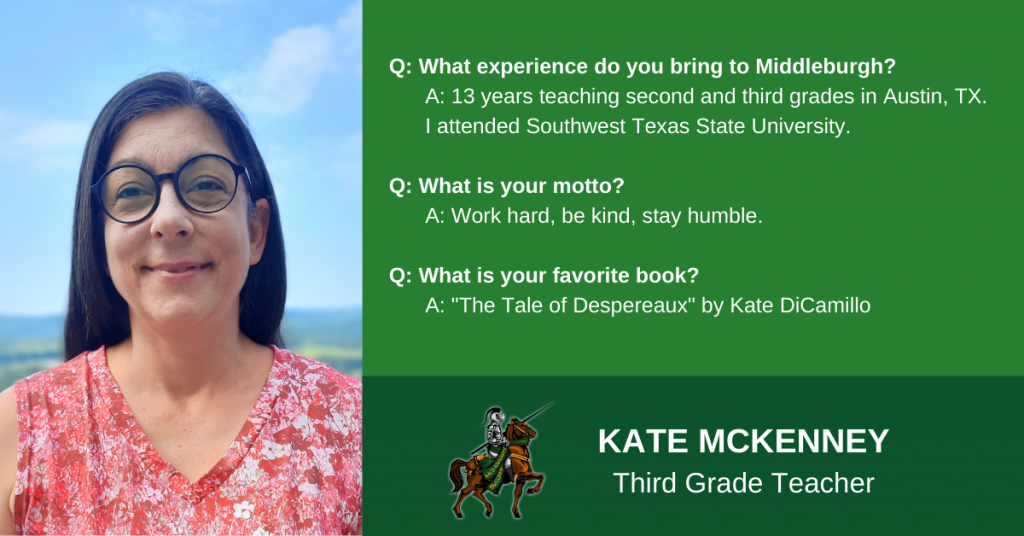 "While Kate is new to our building, she is not new to teaching," said Elementary School Principal Amy Irwin. "She has already met with her team and brings a lot to the table as an experienced third grade teacher. We are so glad she joined us."
Ms. McKenney has been teaching second and third grade students in Austin, TX for 13 years. She graduated from Southwest Texas State University and her motto is "work hard, be kind, stay humble." Ms. McKenney's favorite book is The Tale of Despereaux by Kate DiCamillo. Her favorite movie is My Neighbor Totoro.