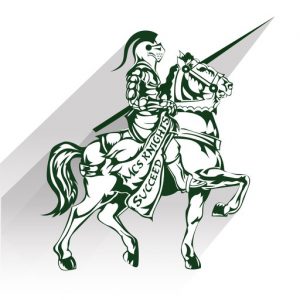 Attention Middleburgh school community:
As you know, we've been reviewing recently received New York state guidance which includes a clearer timeline regarding Middleburgh schools will open for the 2020-21 school year.
Reminder: Middleburgh knows reopening our schools is a community-wide undertaking and we're looking for your input via a reopening schools survey.
Request for family input: Please complete Middleburgh's 2020-21 School Reopening Survey by July 26
On July 13, Gov. Cuomo announced the threshold criteria and will use that to make a final decision on the reopening of schools statewide during the week of Aug. 1. Also on July 13, SED announced a framework for a return to school and DOH released extensive health and safety guidance. More detailed guidance from SED was released on July 16.
Gov. Cuomo announces metrics for New York schools reopening as Middleburgh's reopening plan work continues
It's important to stress the governor will make the final determination on how schools will open this fall. This includes how Middleburgh's programs will be delivered, what our classrooms might look like and will be part of the overall guidance Middleburgh will follow from the State Education Department (SED) and the Department of Health (DOH).
In the meantime, the district has established a Reopening Task Force, which includes parents, teachers, support staff, administrators and other stakeholders. This task force, which has many subcommittees involved in this important work, has been working for several months to be ready for whatever reopening decisions are made and for any adjustments to these plans that could be needed throughout the school year.
This group continues to meet regularly to help finalize our plan, which must be submitted to the state by July 31, and guide decision making leading up to and throughout the 2020-21 school year. Please keep in mind that this plan will be need to be fluid and flexible and, as noted above, the final decision regarding reopening schools will ultimately be made by the governor.
These various scenarios include:
Full return to school, with all students attending, and with social distancing mandates in place
A hybrid model, where some grades/students return to school with social distancing while others learn from home in a virtual environment. Hybrid alternatives could include rotating at-home/at-school instruction, staggered schedules or calendars.
F ull virtual model, with all students participating from home.
Based on preliminary guidance, these are some of the things you can expect to see if a return to our buildings is allowed:
Daily health screenings for staff and students
 Face coverings for all
 Social distancing
 Smaller cohorts of students
 Ventilation modifications
 Transportation capacity modifications
 Enhanced hygiene, cleaning and disinfecting requirements for all
 Enhanced social-emotional support
 Department of Health testing, monitoring and containment protocols
 Athletics and extracurricular activities: As of July 15, the New York State Public High School Athletic Association announced guidance for the 2020-21 school year.
NYSPHSAA delays the official start date of the fall sports season, cancels fall championships and provides contingency guidance
This is only a partial list of the areas that will be addressed and must be in place as part of any hybrid or full return to school model. More details are expected from SED in the coming days and those requirements and recommendations will be reviewed by our task force and included in a draft set of plans specific to the Middleburgh Central School District.
We will continue to keep you informed of all developments regarding our plans for a safe return to school. Thank you for your ongoing support of our work to provide a healthy and safe environment for the education of all our students.