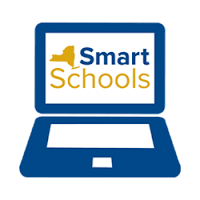 Phase II of the Middleburgh School District's $922,936 Smart Schools Investment Plan has been approved by the Smart Schools Review Board.
The July 30 approval of Phase II of the grant allocates $504,603 for technology acquisition and school connectivity. 
Phase II funds will be used to finance the district's 1:1 laptop initiative for students in Grades 7 through 12, which will be used in class and at home; and laptops with carts for each class in Kindergarten through Grade 6.
The funds will also be used for 1:1 connectivity improvements.    
 "The technology we will acquire with these funds help will ensure instruction equity that is so critical, especially during these ongoing pandemic times," said Superintendent Brian P. Dunn. "It provides a more level playing field for all of our students in so many ways, including further facilitating students' technical proficiency, which is necessary for college and marketplace readiness and success."
The Smart Schools Bond Act, approved by New York State voters in 2014, authorized the issuance of $2 billion of general obligation bonds to finance improved educational technology and infrastructure to improve learning and opportunity for students throughout the state
The Phase I portion of the grant, or $418,333, gave the district the funding to create additional district-wide access points for internet access along with the necessary cabling and the connectivity infrastructure (switches/licensing/support) to support these access points.