"We again congratulate and honor our Coach Shultes and his student athletes for another State Championship berth. We strongly support this mission and we believe in our team!" – Superintendent Dunn
The MCS girls varsity bowling team will finally get their well deserved shot at the best teams in all 11 sections of the state on March 11.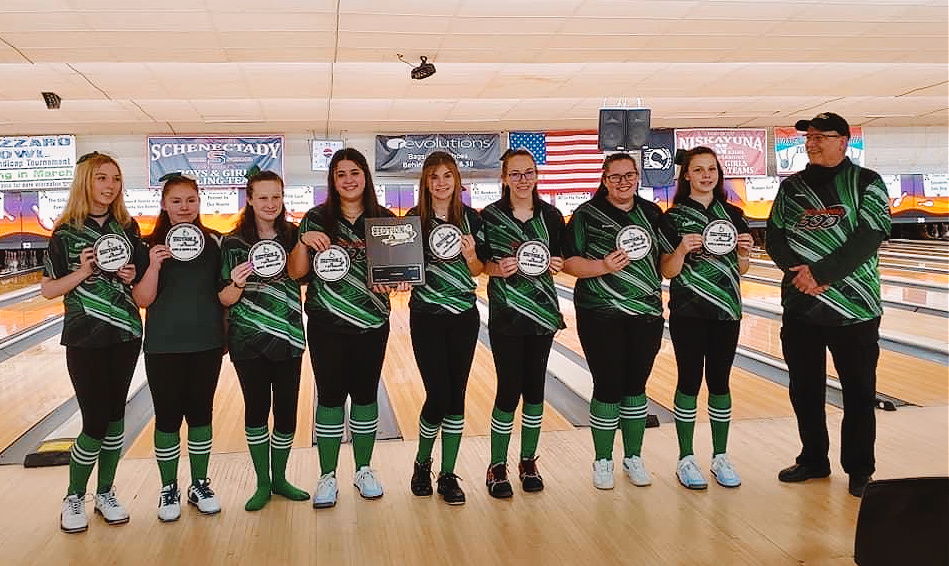 They remain undefeated this year by winning sectionals and sweeping all the Class B schools – making it to the state finals for the second consecutive time. Coach Rich Shultes said, "The team was robbed of their chance in 2020 when states was canceled due to COVID. They bowled with a vengeance to earn a return trip and succeeded."
Jaidyn Rose earned top series honors with a 296-744, and Cameryn Shultes earned top single award with a 248.
Delilah Shultes followed Jaidyn with a third high series award with a 599.
All the girls bowled well and amassed a six game series total of 5551 which beat all Class B and C schools by 300 points or more.