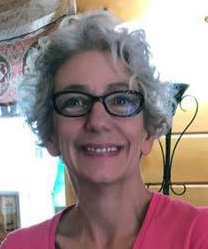 Tonda B. Dunbar has been named Middleburgh Elementary School substitute principal while Principal Amy Irwin is on a medical leave.
Mrs. Dunbar, who lives in Middleburgh, retired in 2016 as the district director of curriculum and instruction for the Schenectady City School District. During her 23 years as an educator and administrator, Mrs. Dunbar was the assistant superintendent for the City School District of Albany; and director of the Rhode Island Department of Education, where she oversaw the Office of Transformation and Charter Schools and the Academy for Transformative Leadership.
Additionally, Mrs. Dunbar held positions as superintendent of the Stamford Central School District, was secondary principal for the Gilbertsville Mount Upton Central School District; coordinator of Staff and Curriculum Development for DCMO BOCES in Norwich; and was the academic intervention services teacher for elementary math for the Walton Central School District.
She began her career as a teacher at the Bainbridge-Guilford Central School District.
Mrs. Dunbar holds both master's and bachelor's degrees in elementary education from SUNY Oneonta; and received her CAS in educational leadership from the University of New England in Portland, Maine.
"We are grateful to Mrs. Dunbar for stepping out of her well-deserved retirement to provide leadership during Mrs. Irwin's time away," said Superintendent Brian P. Dunn. "The Elementary School is in good hands, and our families can be comfortable knowing Mrs. Dunbar's commitment is to continue the great academic work taking place in the Elementary School while ensuring the health and safety of our students, faculty and staff.  We thank her for assisting us and look forward to Mrs. Irwin's return to our school."