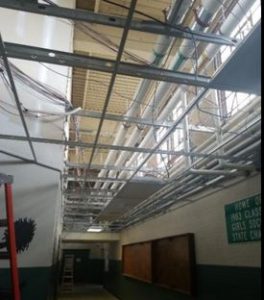 Summer capital project construction work is taking place on schedule at the Middleburgh School District, as officials concurrently work on different re-entry plan scenarios for September.
"We told taxpayers we would begin capital project work in mid-2020, and we're making sure make sure this $15 million worth of voter-approved work continues as planned," said Superintendent Brian P. Dunn. "This construction work is part of very important upgrades to our facilities and will enhance our teaching and learning environments. The work also provides additional safety security features to our buildings while introducing new building efficiencies and taking care of needed renovations."   
The project includes over $9 million in renovations and improvements at the Jr./Sr. High School and over $5 million in renovations and improvements at the Elementary School.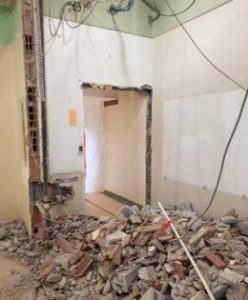 The Jr./Sr. High School improvements include:
Replacing auditorium HVAC system
Replacing the cafeteria floor
Media Center and Computer Room (113/115) alterations
Student bathroom renovations
Secure entry alterations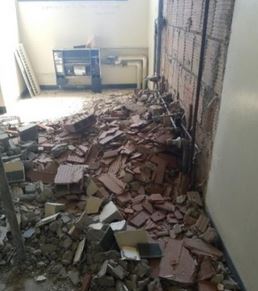 The Elementary School improvements include:
Secure entry alterations
Student bathroom renovations
Window replacement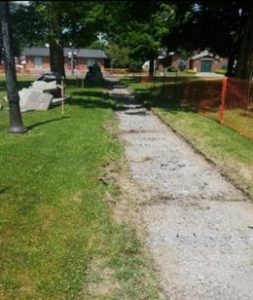 Plans for both schools include sidewalk repairs and replacement, HVAC upgrades, storm water structure and pavement replacement, fire alarm system upgrades, and more.
Construction is anticipated to be completed in 2021.
"This project allows Middleburgh to upgrade its facilities to provide the best possible education for our students with no tax increase to our community," Mr. Dunn added. "We remain grateful to our community for understanding the need for this work and approving it. Our first priority always remains having our students and staff be in a safe, secure environment which provides the best opportunities for students' academic success."
To see more photos, visit the district's Facebook page.