Dear MCS families, 
I am extending an invitation to my next Virtually Speaking Zoom conversations on Tuesday, August 3 from 1:00-2:00PM, and 7:00-8:00PM.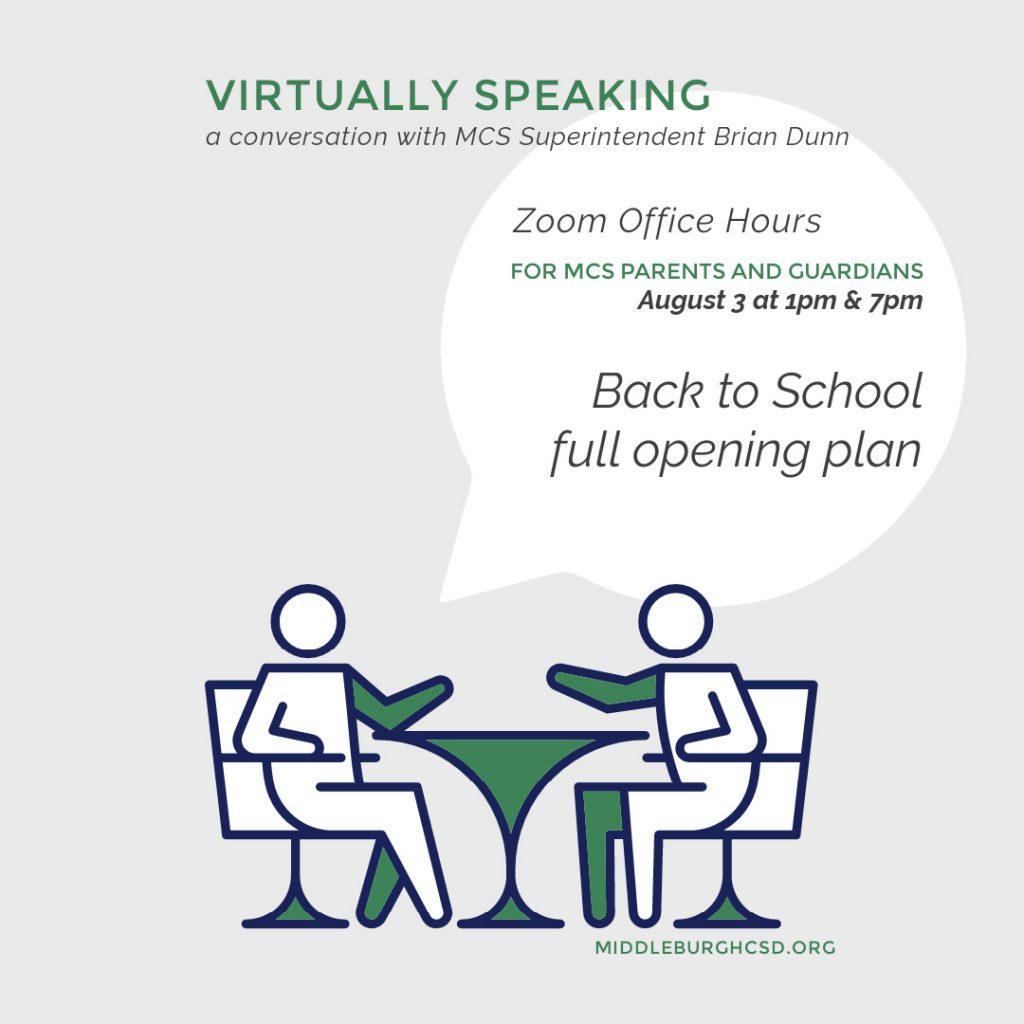 I encourage you to join us for a discussion about:
The opening of schools this fall.
How the district will utilize federal recovery funding received; including a new instructional plan which includes new ideas to address social-emotional development and schooling loss.
The work around diversity, equity and inclusivity to help raise individual awareness and improve school culture in becoming more equitable, inclusive and supportive of all students and staff. 
Last school year, while trying to stay connected with families during the pandemic, I started Virtually Speaking as a monthly venue to give updates on everything from public health and safety guidance, policy, school programs, and upcoming events. I appreciated the feedback, ideas and questions from the parents and guardians who participated. It was such a useful tool, I plan to continue the Virtually Speaking Zoom office hours again throughout this school year. Please feel free to check in with us to discuss the issues that come up for your children and to hear the latest happenings at MCS. 
Zoom invitations will be emailed to parents and guardians on August 2. In the meantime, enjoy the summer and I hope you can take time for yourself.   
All the best,
Brian Dunn
Superintendent of Schools